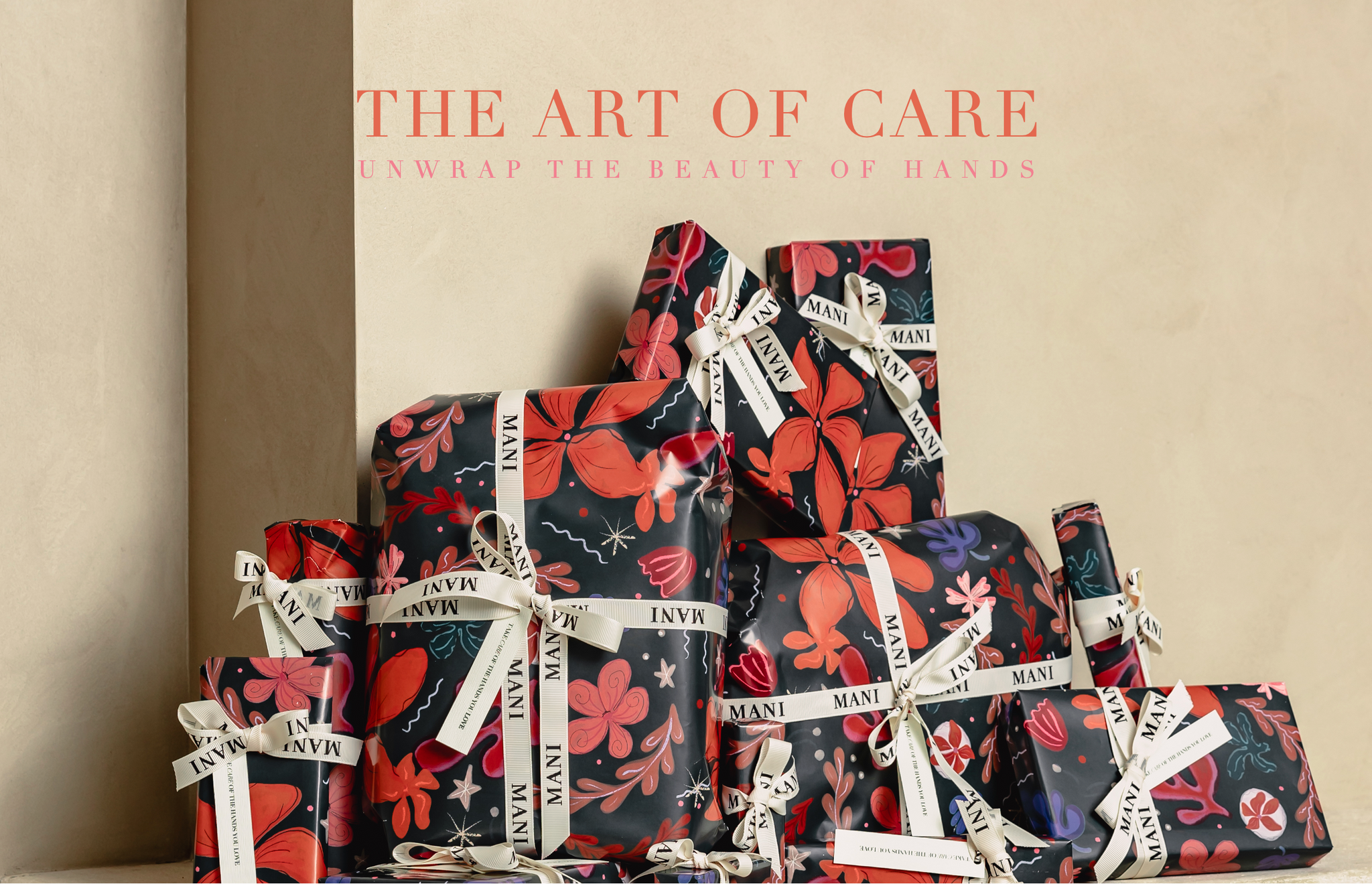 THIS CHRISTMAS HANDS AND ARTISTRY COME TOGETHER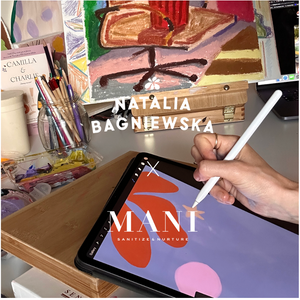 THE ART OF CARE
We are unwrapping the magic of creativity and emphasize the power of hands. Artistry and hands come together to make your holidays truly memorable.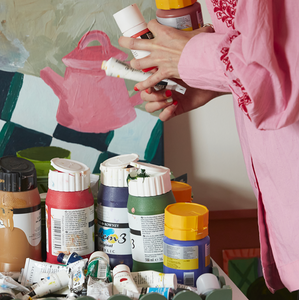 HAND CRAFTED GIFT WRAPPING
This holiday season we honor the hands that shape the world around us. Discover the joy of giving with beautifully wrapped gifts that reflect the artistry of hands.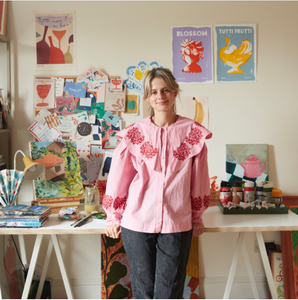 A COLLABORATION
We collaborated with a talented artist that created a printed paper design that will transform your presents into works of art.
Natalia Bagniewska is a London-based artist who joyfully celebrates the details of life.

OUR collection
HAND TREATMENT
MANI honours hands and exists to provide the best possible care for them.
With our hand treatment we offer an assortment of products developed to nourish, care and condition the skin and keep your hands protected and healthy.
VIEW ALL PRODUCTS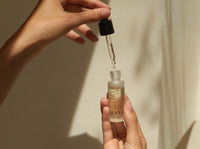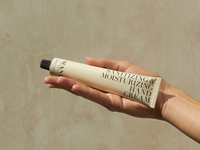 About us
Our philosophy
At MANI handcare, we believe that all hands need to be cared for and protected.
It is with our hands that we work, communicate,
express feelings and even give our LOVE.
about us