our story
In the heart of Amsterdam, in 2020, a Dutch brand was born with a commitment to hand care and self-love. MANI handcare embarked on a remarkable journey, driven by the belief that our hands deserve dedicated attention and thoughtfully crafted products. With a vision to transform the way we perceive and care for our hands, MANI emerged as a beacon of compassion and celebration for these extraordinary appendages.
At MANI, we understand that our hands are not merely tools but the physical embodiment of our actions, emotions, and love. They connect us with the world, allowing us to work, communicate, and express ourselves. This profound understanding forms the foundation of our brand, as we set out to provide an unparalleled hand treatment experience that transcends traditional notions of hygiene and care.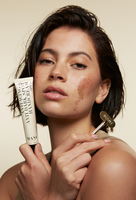 ---
DESIGNED TO CARE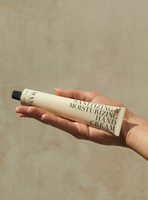 At our brand, we believe that handcare is not just about being "clean" or "non-toxic" 
– it's about striving for something better. It's about making informed choices that benefit your skin, body, and the world around you. We are dedicated to continuous improvement, staying curious, and taking small steps that lead to 
monumental leaps in handcare.
All of our products are carefully formulated in Holland, and meticulously crafted in Italy, using only the highest-quality natural ingredients. We take pride in our conscious beauty approach, ensuring that every product reflects our commitment to ethical practices and sustainability. From sourcing ingredients to the manufacturing process, we prioritize making choices that are kind to your hands and the environment.
Our range of handcare products has been thoughtfully developed to nurture and cherish your hands, giving them the exceptional care they truly deserve.
CONSCIOUSLY CRAFTED
Each product in our collection is inspired by nature and driven by scientific innovation. We combine the power of botanical extracts, essential oils, and advanced skincare technology to create a harmonious fusion of nature and science. The result is a handcare routine that transcends the ordinary, elevating it into a moment of self-love and pampering. We want you to feel the transformative power of our products as they nourish your hands, boost your confidence, and ignite a deep sense of appreciation for the remarkable abilities of your hands.
At our brand, conscious beauty is not just a philosophy; it is at the very heart of everything we do.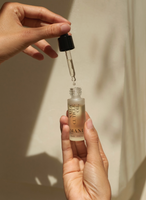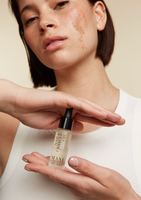 OUR COMMITMENTS
At MANI  we are driven by an unwavering commitment to not only provide exceptional hand care products but also to uphold ethical and sustainable practices throughout our entire process. We believe in making a positive impact on the environment and the well-being of all living beings, and we strive to reflect this commitment in every aspect of our brand.
Our dedication to ethical practices begins with our firm stance against animal testing. We are proud to state that our products are never tested on animals or involve any form of harmful and unethical testing. We strongly believe in the importance of compassion and respect for all creatures, and this belief guides our decision-making process every step of the way.
In addition to our commitment to animal welfare, we are also deeply committed to minimizing our environmental footprint. Our packaging is crafted from 100% recycled materials certified by the Forest Stewardship Council (FSC). This ensures that our boxes are not only sustainable but also support responsible forestry practices. 
---